About
Who We Are
Registered Sleepers, Inc. is owned and managed by Tim and Julie Winchester, both of whom are Registered Polysomnographic Technologists based in Asheville, NC. Registered Sleepers has been assisting physicians, hospitals and sleep centers since the year 2000.
Tim and Julie have assembled a superior team of highly qualified Registered Polysomnographic Technologists across the country to assist with sleep study scoring. These selected technologists have a minimum of 5 years specialized experience in sleep study scoring. Due to this talent and experience, Registered Sleepers guarantees your sleep studies to be scored quickly and accurately. Our technologists easily adapt to each facility´s protocols and physician preferences. We follow current sleep scoring guidelines approved by the American Academy of Sleep Medicine.
Tim Winchester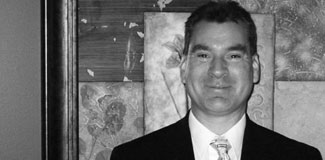 Tim has been working since 1988 as a sleep study center manager all over the country. His areas of expertise include business management, staff training, intra-scorer reliability analysis, and program development. Read more »
Julie Winchester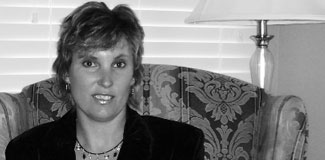 Julie has been a sleep disorder specialist since 1994. She has extensive experience in performing and analyzing sleep studies (sleep study scoring), staff training, business management, and patient education. Read more »
What We Do
Our mission is to help you improve the way you sleep by providing you with the most detailed, accurate, and reliable sleep studies available.
Our conscientious staff know that their work affects your patient´s quality of life. This is reflected in the care they take to assure each sleep study is accurately scored. Each report is clear and concise. The staff at Registered Sleepers are dedicated sleep scoring professionals. They are current on all regulatory education requirements; and are up-to-date on the latest research and technology affecting sleep assessment and study.
Rest assured, your sleep study scoring will be handled by our hand-picked staff. Registered Sleepers does not outsource your work to scorers in other countries whose background and qualifications may not be up to U.S. standards. Technologists in the U.S. have verifiable training and credentials and have passed nationally recognized registry exams. Registered Sleepers wouldn´t trust your scoring to anyone but a highly qualified professional.
Registered Sleepers has a vision. We believe you should have options. Scoring is a labor intensive process. Trusting your sleep study scoring to us provides you with the opportunity to expand your business without incurring the expense related to additional staff -like salaries and benefit packages. We are happy to assist with all your scoring needs, or be a back-up during times your technician is on vacation, out on medical leave, or just needs help to clear a backlog. We are also "on-call" to help you with emergency scoring of any sleep study for whatever reason.